Tax benefits for your state.
Many states permit a tax benefit even if investing in another state's plan. That's why approximately 60% of all NEST Advisor accounts are from account owners outside of Nebraska.
If you are a Nebraska state income taxpayer, account owners are offered significant tax advantages for investing in NEST, including an annual $10,000 state income tax deduction. Learn more.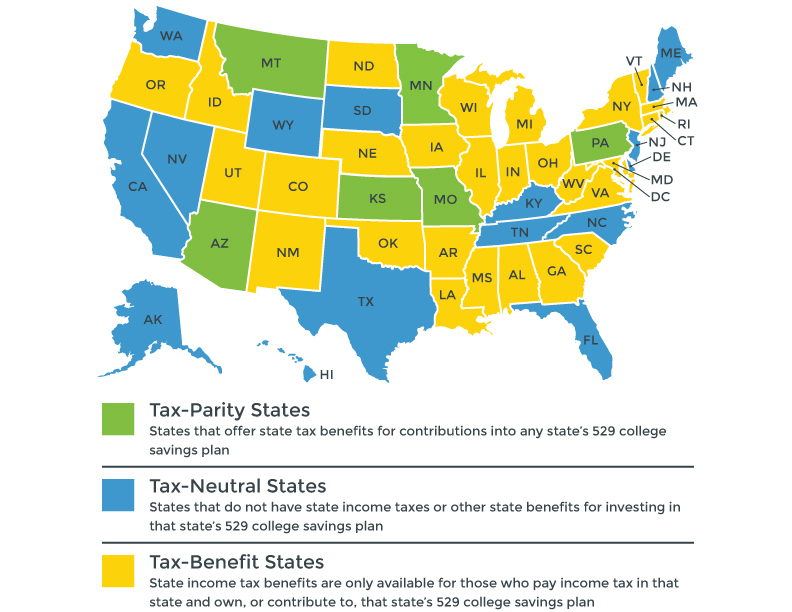 Investors should consider before investing whether their or their beneficiary's home state offers any state tax or other state benefits such as financial aid, scholarship funds, and protection from creditors that are only available for investments in such state's qualified tuition program and should consult their tax advisor, attorney and/or other advisor regarding their specific legal, investment or tax situation.