Tax benefits for your state.
Many states permit a tax benefit even if investing in another state's plan. That's why approximately 60% of all NEST Advisor accounts are from account owners outside of Nebraska.
If you are a Nebraska state income taxpayer, account owners are offered significant tax advantages for investing in NEST, including an annual $10,000 state income tax deduction. Learn more.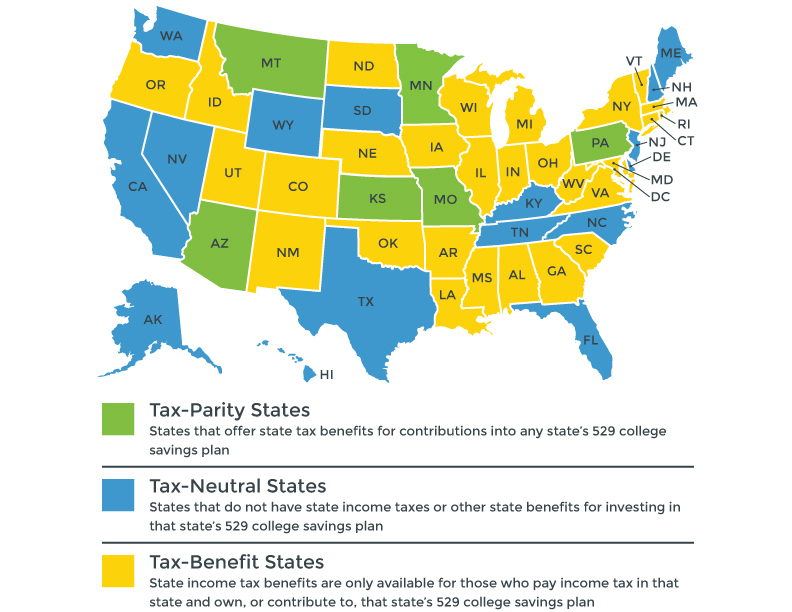 Before you invest, know whether your or your beneficiary's home state offers tax benefits for NEST 529 college savings plans. It's always a good idea to consult with your tax advisor, attorney or another financial advisor about your specific legal, investment or tax situation. Learn more about Nebraska state tax benefits.